Heute hat meine Mutter Geburtstag :-)
...und ich bin leicht verkatert, hihi!
Ich war gestern mit einem Kumpel feiern. und bin vor einer Weile nach Hause gekommen! Mir fehlt es grad eindeutig an schlaf aber ich wollte noch schnell das Outfit von letzter Nacht posten:
Kleid/Top (
Vero Moda
)
Cardigan (
no name
)
Leggings, Haarreif (
H&M
)
Stiefeletten (
P.e.p.p.e.r.m.i.n.t.
)
Tasche, Kette (
Vintage
)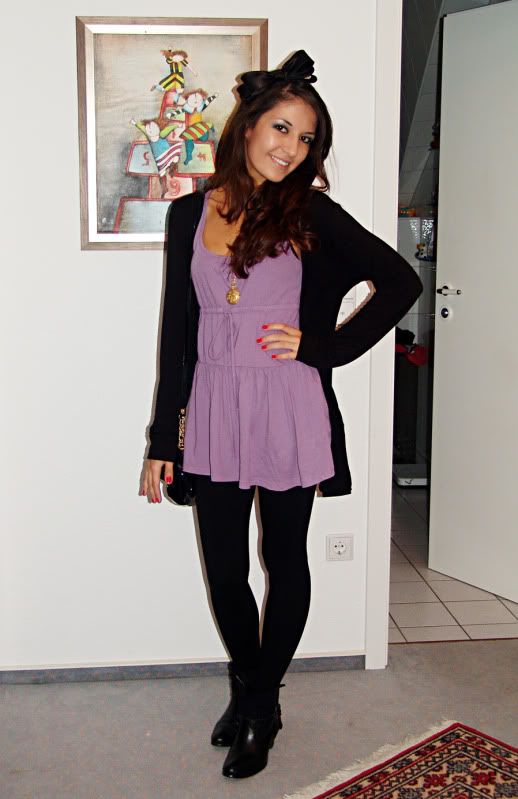 Dress/Top (Vero Moda)
Cardigan (no name)
Leggings, Headband (H&M)
Ankle Boots (P.e.p.p.e.r.m.i.n.t.)
Bag, Jewellery (Vintage)

Today it's my mom's birthday :-)
...and i'm slightly hungover, hihi!
Ich was out partying with a friend of mine yesterday, and i got home a while ago! I clearly need some sleep right now, but i wanted to post last nights outfit for you!